Profile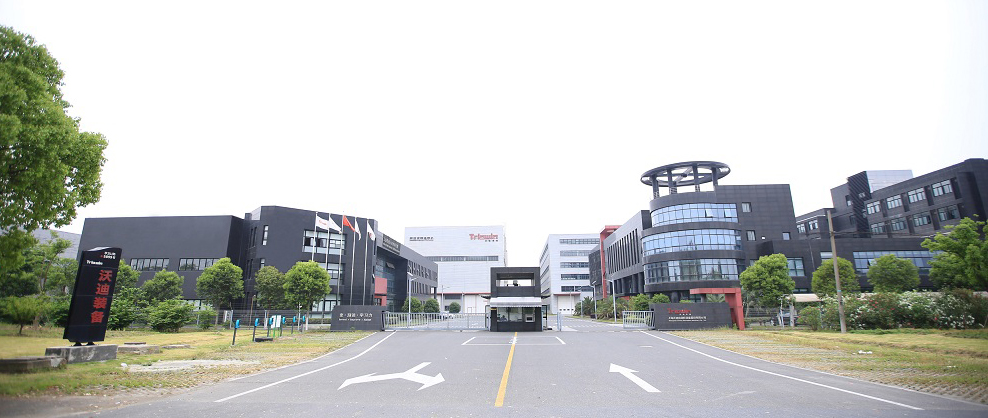 Established in 1999 , Shanghai Triowin Intelligent Machinery Co., Ltd has a registered staff of about 400 people. The Jinshan factory covers an area of 13.3 acres.

Regarding "Technological innovation" as core competitiveness, Triowin Intelligent Machinery Co. Ltd integrates and absorbs the advanced machinery design and automation control concept on the basis of independent innovation. We aim to become a new modern enterprise through the intelligent workshop with cutting-edge technology in production, packaging, transportation and intelligent warehousing, etc. And our service covers various industries such as food, beverage, beer, feed, chemical, building materials, oil, medicine and household appliances, etc.

Triowin possesses a research team consisting of Masters, PHDs and senior engineers, and has established close strategic partnership with Shanghai Jiao Tong University ,Tongji University , University of Shanghai for Science and Technology, Shanghai Ocean University, Jiangnan University, Huazhong Agricultural University and other domestic prestigious universities to cultivate masters, doctorals and postdoctoral work station.

After years of accumulation, Triowin owns 271 patents of various kinds, and has undertaken a number of major equipment projects sponsored by government entities such as National Science and Technology Division, Shanghai Science and Technology Commission as well as several major projects in the 12th Five-Year program of Shanghai robotics industry. The strong technology and rich experience enable us to provide customized solutions for customers accurately.

Triowin intelligent factory consists of three divisions, namely, Intelligent Robot Division, Intelligent Food Division, Plant Extraction and Biological Fermentation Division. Our market covers the developed countries and regions such as the European Union, the United States, Canada, Singapore, Australia, Japan, Britain, and we strive to build and enhance a new image of Chinese smart equipment on the world stage.

The Intelligent Food Division consists of three divisions, namely fruit & vegetable division, lab equipment division and dairy division. We are capable of the design, production, commissioning, training, and after-sales service for complete projects.

Fruit & vegetable division is professional in concentrated fruit & vegetable, non-concentrated juice & jam, hot filling tea & beverage, juice & beverage equipment manufacturing and turnkey solutions for dairy, etc. And we have a good knowledge of tomatoes, mangos, pineapples, oranges, grapes, blueberries, strawberries, peaches, apricots, dates, carrots as well as the processing of dairy.

The lab equipment division devotes to laboratory and pilot production lines and advanced equipment. It sets up a bridge from laboratory to industrial production and accelerates the transformation of scientific research fruits into productive forces. We have cooperated with Japan POWERPOINT to establish the country's first beverage UHT with the capacity of 20-40 liters / hour, online homogenization and micro mobile production line for filling system laboratory. At the same time we also offer production equipment for 50 L / h ~500 L / h and advanced laboratory equipment to various research institutes and enterprise R&D centers, which are widely used in the new product development and sample productions of milk, fruit juice, tea drinks, milk drinks, protein drinks, tomato sauce, condiments, beer, ice cream, butter, egg products, solid powder, etc.

The dairy equipment division is dedicated to the manufacture of dairy equipment and the implementation of turnkey projects in dairy production. The production line includes sterilized milk (insurance milk), ESL milk (Extended shelf life milk) ,UHT( normal temperature milk), yogurt and fermented milk, milk beverages, processed milk, soy milk, vegetable protein milk, condensed milk, cream, butter, margarine, anhydrous cream, milk powder, baby milk, Cheese, and ice cream, etc.

Driven by the development of Intelligent Food Division, Triowin's Intelligent Robot division focuses on the R & D and industrialization of the homemade industrial robots. We have been the largest enterprise for the industrial manufacturing of homemade robot with independent intellectual property rights. And our main competitors are Japan, Germany, Sweden and other international industry giants.

Our intelligent robot division is equipped with the research institute for robot and technology application, which also includes the IS auto parts division. With robotics Engineering Center, experiment analysis & testing center, engineering department, we bear many key national and municipal technologies for robot, system integration and industrialization, etc. The "TRIOWIN" TPR series palletizing robot has been evaluated by the Chinese Academy of Sciences to have reached the advanced level both at home and abroad. The TPR series robots have been identified as "national key new products", and they have achieved CE certification from Germany TUV group with more than 300 domestic and foreign customers. The market covers many industries such as food, drink, feed, chemical industry, building materials, grain, medicine and household appliances, etc. Up to now, with a large market share, "TRIOWIN" has become a best-selling brand in domestic palletizing industry for many years.

Auto parts IS division is committed to meeting the design, manufacture, installation, training and after-sale turnkey project of non-standard products or production lines, which mainly focus on the production of automatic parts for different auto parts manufacturers.

Plant extraction and biological fermentation / pharmaceutical intelligent equipment division focuses on the fields such as biological fermentation system, plant (Chinese Medicine) extraction, pharmaceutical engineering, natural food, energy saving, environmental protection, etc. We provide design, equipment manufacturing, supporting procurement, construction and installation, automatic control systems, equipment system integration, plant commissioning and other EPC/EPCM services. Our mature products include fermentation system, complete sets of equipment, evaporation and concentration equipment, extraction equipment, sharing extraction equipment, crystallization equipment, filtration equipment, containers and other equipment products. And our current R & D focuses on formula granule basket extraction system, biological fermentation system, MVR concentration equipment, tube sterilization and other high-tech products.

Triowin equipment introduced Shanghai electric group, a Chinese equipment manufacturing giant, as our strategic investor in April 2014. And in July 2014, we were listed on the National SME share transfer system with the stock Code of 830843.

"Invent, Improve, Evolve" has perfectly reflected Triowin's spirit of continuous progress and innovation, while "Japanese management, German technology and Chinese humanity" has fully illustrated our human-oriented culture and the desire to promote Chinese machinery on the global stage. We will strive to be the leader of our national machinery through great efforts and continuous perfection.

With Chinese spirit in heart, a centennial Triowin is expected.