Profile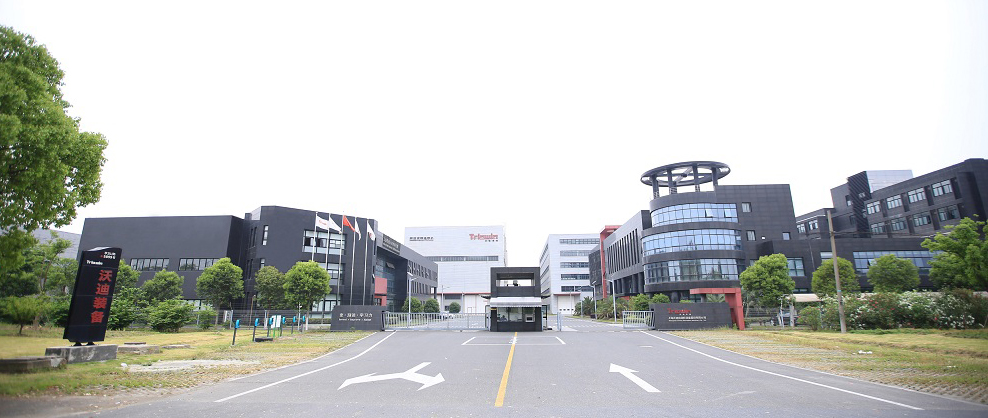 Triowin Intelligent was founded in 1999, specialized in industrial robotics R&D technology, automatic equipment, digital plant, and integrated manufacturing system; and devoted to one-stop solutions for industrial automation, standardization and informatization. It is rated as an innovation Enterprise in Shanghai, a high and new tech enterprise, a specialized new tech enterprise, a patent pilot enterprise in Shanghai, a member of China robot industry alliance, and a member of logistics engineering branch of China Mechanical Engineering Society.
Headquarter located in Jinshan, Shanghai, with 54000 m2 area and 9 workshops. As a group company, Triowin has 3 Business Units and 4 separate subsidiary companies, 1 joint venture with Taiwan and 1 joint venture in Mantova Italy.
Triowin intelligent regards "scientific and technological innovation" as its core competitiveness, and has set up a robot research institute to master the cutting-edge technologies in production, packaging, transportation, intelligent logistics and warehousing system, and build a modern intelligent factory through its practice. At present, Triowin has nearly 400 patents, including invention patents (nearly 50), utility model patents and appearance patents. To form a complete product and service system integrating original core technology, core products, systematic workstation and whole line / plant systematic solutions.
Triowin intelligent has three business sections: Food intelligence, robot packaging and biological intelligence. It has applied to more than 2000 cases and exported to 41 countries and regions, covering developed countries such as the European Union, the United States, Canada, Singapore, Australia, Japan and the United Kingdom, as well as Africa, the Middle East and South America.
Food intelligence covers fruits and vegetables processing equipment, experimental equipment and dairy equipment. Its fruits and vegetables processing equipment division has comprehensive capability of the whole project, from design, manufacture, on-site installation, technical training to after-sales service. It is specialized in the turn-key service of concentrated juice / pulp or juice/pulp, hot filled tea, and other beverage. It has rich experience and acknowledge on the processing of tomato, mango, pineapple, orange, grape, blueberry, strawberry, peach, apricot, jujube, carrot and other fruits and vegetables.
Experimental equipment division is specialized in laboratory production, pilot production lines and advanced instruments and equipment, build a bridge from laboratory to industrial production, and accelerate the transformation of scientific research achievements into production. Jointly developed with Japanese company POWERPOINT, the first mini mobile production line of beverage ultra-high temperature sterilization (UHT), on-line homogenization and filling system laboratory with a capacity of 20-40 L / h in China has been established. At the same time, it also provides complete sets of pilot production line (50 L / H ~ 500 L / h) and advanced laboratory equipment for various research institutes and R & D centers of enterprise, which are widely used in new product R & D and sample production of milk, juice, tea, milk beverage, vegetable protein beverage, tomato sauce, sauces, beer, cream, ice cream, egg products, solid powder and other products.
Dairy equipment division is committed to the manufacturing of dairy production equipment and the turnkey solutions of dairy production line. The production line projects provided include sterilized milk (fresh milk), ESL milk (extended shelf life milk), UHT (normal temperature milk), yogurt and fermented milk, milk beverage, processed milk, soybean milk, vegetable protein milk, condensed milk, cream, vegetable cream, cream, anhydrous cream, milk powder, infant milk powder, cheese, ice cream, etc.
Biological intelligence is specialized in intelligent equipment of plant extraction and biological fermentation / pharmaceutical, focused on the fields such as biological fermentation system, plant (Chinese Medicine) extraction, pharmaceutical production, natural food processing, energy saving, environmental protection, automatic liquid transfer workstation, automatic nucleic acid extractor, perfect accessories system, consumables, automation system integration services and customized development. It has manufactured high-tech, high quality instruments and reagent consumables with independent intellectual property rights, and provided intelligent equipment and system solutions for life science and health industry.
Robot packaging is driven by the development trend of the intelligent food equipment, focusing on the R & D and industrialization of the domestic industrial robots
In April 2014, Triowin intelligent introduced Shanghai Electric Group, a Chinese equipment manufacturing giant, as a strategic investor. In July 2014, it was listed on the National SME share transfer system. Stock Code: 830843.
"Inventing, Improving, Evolving" has perfectly reflected Triowin's spirit of continuous progress and innovation, while "Japanese management, German technology and Chinese humanity" has fully illustrated our human-oriented culture and the desire to promote Chinese machinery on the global stage. We will strive to be the leader of our national machinery through great efforts and continuous perfection.
With Chinese spirit in heart, a centennial Triowin is expected.